Leadership
Chris Miller is the President of Design Alaska and Principal-in-Charge of Professional Services. He is a licensed Mechanical Engineer, Fire Protection Engineer, and Control Systems Engineer. He holds certificates as a LEED AP and is a Commissioning Agent. His experience includes Project Management, code analysis, HVAC systems, plumbing systems, fire protection systems, utilities, electrical systems, power generation, controls, and construction administration. He has worked on a large range of facilities including hangars, power plants, utility buildings, rural schools, airports, laboratories, water/wastewater plants, offices, commercial buildings, libraries, and maintenance shops. Chris holds a Bachelor of Science degree from Iowa State University.
Chris' passion is to look at buildings holistically ensuring that there is coordination between systems, that they are sustainable, and that they have been designed to operate in arctic conditions.
He was born and raised in Milwaukee, Wisconsin. Chris currently owns, operates, and lives in one of Fairbanks' historic downtown buildings, The Elbow Room, with his wife Angie. He has numerous hobbies including playing in a steel drum band, hiking, traveling to different cultures, and taking in unique Alaskan adventures. He actively volunteers in the community and currently is the president of the Downtown Association of Fairbanks.
Jeff Putnam is the Vice President of Design Alaska and Principal-in-Charge of Business Development and Operations. He is a licensed Civil Engineer and holds a Project Management Professional certificate. Jeff graduated from the US Air Force Academy in 1996 with a Bachelor of Science degree in Civil Engineering. After graduation, Jeff was assigned to Eielson AFB, Alaska. Following another assignment in South Carolina, Jeff returned to the Fairbanks area and has been with Design Alaska since 2008.
He has worked on projects in places throughout the world including Qatar, Oman, and Saudi Arabia. Some of his recent experience includes project management on the new Fairbanks Youth Advocate facility, multi-facility upgrades for Alaska's Division of Forestry, and Stage III of the FMATS Street Light Conversion program. He regularly participates in Alaska Society of Professional Engineer functions and has served as a past president of the Fairbanks Chapter. He is currently on the Executive Board for the BSA's Midnight Sun Council. Jeff is a strong proponent of health and wellness and leads the company's wellness program called "Wellness by Design".
Jack Wilbur has spent his entire professional career with Design Alaska, beginning as a mechanical engineering EIT in May 1975. He was Design Alaska's President from 1995 through 2013. A fourth generation Alaskan resident, he was born and raised in Fairbanks and currently lives in Fairbanks in the hills above Farmer's Loop with his wife Carol. Jack is proud of his pioneer heritage and believes there is no better place to live and raise a family than in Alaska, being a good corporate citizen is vital to the health of his community, and a strong construction industry is essential to the continued growth of the Alaskan economy.
Jack is a member of and past president of Rotary Club of Fairbanks, sits on and is past president of the board of directors of United Way of the Tanana Valley, sits on and is past president of the board of directors of Great Fairbanks Chamber of Commerce, sits on the board of directors of Alaska Chamber, sits on and is currently president of the board of directors for Fairbanks Economic Development Corporation, and is the treasurer of the Midnight Sun Chapter of the Air Force Association.
Jack was chosen by the Fairbanks Chapter of the Alaska Society of Professional Engineers as Engineer of the Year in 2002, was chosen by the Greater Fairbanks Chamber of Commerce to receive the George Nehrbas award for community involvement in 2006, was chosen by the University of Alaska Fairbanks School of Management as Business Leader of the Year in 2007, and was chosen by the University of Alaska Fairbanks Alumni Association to receive the Cashen Service award in 2009.
When Jack is not at work, you can usually find him skiing, camping, fishing, or canoeing the local rivers.
James Bartlett has been a resident of Alaska since 1981. He graduated from Montana State University in 1995, and shortly after returned to Alaska with his Bachelors of Architecture. James has been with Design Alaska since 1996, and is highly involved with the company and with the local AIA branch.
James' experience ranges throughout the state of Alaska working for a broad base of clients that include federal, state, and city entities. He has been exposed to a wide variety of project experience including military installation hangars, barracks, and recreational facilities; industrial facilities; educational facilities including rural K-12 schools; University of Alaska Fairbanks and UAF distance campuses; medical clinics; and single and multi-family dwellings. He has extensive experience designing buildings for the challenging arctic and subarctic climates.
In his spare time James is a member of the Fairbanks Curling Club. Along with curling, he also enjoys spending time with his family and working on home projects.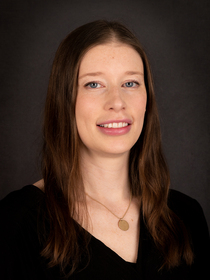 As Principal Mechanical Engineer, Emily Winfield is responsible for all mechanical projects at Design Alaska by providing direction and oversight to mechanical staff.
Emily leads and designs projects including HVAC systems, plumbing systems, fire protection systems, and building automation systems. She has designed on a wide variety of projects including healthcare facilities, recreational facilities, projects in remote locations, and utility distribution among others. Her client experience includes private industries; municipal, state, and federal governments; and non-profit organizations. As a Certified Commissioning Authority and LEED-AP Emily is passionate about sustainability and tailoring building design to function efficiently in the Alaskan climate. She believes that sustainable solutions need to be robust and strives to find solutions to meet the needs of each project.
Emily Winfield graduated from the University of Waterloo in Ontario, Canada with a Bachelor's of Science in Mechanical Engineering. Prior to studying engineering, she received a Bachelor's of Arts from St. Mary's University in Nova Scotia. 
Emily grew up in Nova Scotia before traveling west living in Quebec, Ontario, Alberta and eventually settling in Alaska. Outside of work, you can find her practicing yoga or spending time with her dogs.
Elizabeth T. Johnston received a Bachelor's of Science in Electrical Engineering in 2006, a Bachelor of Arts in Russian Studies in 2007, and will finish a Master's Degree in Engineering Management in 2014 all from the University of Alaska, Fairbanks. Elizabeth is a registered electrical and fire professional engineer in multiple states. She actively serves as a volunteer with the IEEE technical society. Leadership positions with IEEE have included Editor-in-Chief of Potentials Magazine, historical milestones coordinator, student activities representative, and numerous others regional and board level positions.
Elizabeth has been awarded the IEEE Young Professionals Achievement Award 2011, the IEEE Membership and Geographic Activities Achievement Award 2009, and the IEEE Alaska Section Community Service Award 2009. In 2013 Elizabeth was selected by the Fairbanks Chapter of the Alaska Society of Professional Engineers as Young Engineer of the Year in 2013.
Frequently a speaker at national and international engineering conferences and workshops with major accomplishments including a number of papers and columns on electrical engineering and engineering leadership, leadership of engineering public visibility initiatives, and engineering education.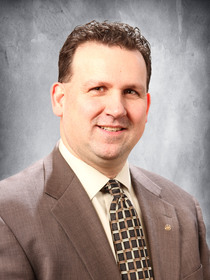 John Rowe worked for a landscape contractor for several years while attending college and then graduated in 1991 with a degree in Landscape Architecture from Michigan State University. Following graduation, he worked for one of the largest landscape construction firms in Michigan before moving to work with Ken Weikal whom John considers his mentor. While working with Ken, John designed landscapes for many high-end residential subdivisions and apartment complexes throughout the Midwest.
After making several trips to Alaska to hunt and fish with family members, the call of the North got hold of John. He and his family moved to Alaska in 1998 where John was able to continue expanding his knowledge of designing landscapes in northern climates. John's primary passion is increasing quality of life for communities through the design of trail systems in parks and recreational complexes. He is also very passionate about increasing the understanding of the uniqueness of landscape design in the Interior of Alaska. John volunteers time in the community and is a member of the Downtown Rotary of Fairbanks, the Executive Board of the State Chapter of the American Society of Landscape Architects, and the Landscape Advisory Board for the University of Alaska Fairbanks. As the manager of Design Alaska's Land Planning and Development department, he oversees Landscape Architecture, Civil Engineering, and Environmental projects. When not putting together landscape designs, John can be found outdoors fishing, hunting, hiking, and spending time with his family at community events or youth hockey tournaments.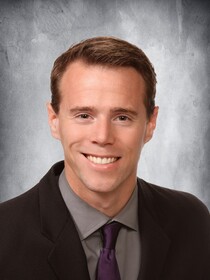 Patrick Brandon received his Bachelor's in Civil Engineering from the University of Alaska Fairbanks College of Engineering & Mines in 2013. During his undergraduate studies, Patrick contributed to research projects specializing in the design and installation of fiber-optic strain sensor arrays to monitor the health of ageing bridges within the state. Prior to his studies at UAF, his first career was in the commercial construction industry. He helped build critical infrastructure around Alaska, including the Bassett Army Hospital, GVEA's North Pole Expansion Power Plant, and oil production facilities on the North Slope.
Patrick now leads the Structural Engineering Department. Through unique practical and technical skillsets, he ensures the department produces quality, safe, and accurate structural designs throughout Alaska.
Patrick is a member and past president of the Fairbanks Chapter of Alaska Society of Professional Engineers, earning their title of Young Engineer of the Year in 2016. In his off time you'll find Pat… well you won't find Pat because he'll be out hiking, fishing, or snowmachining out in Alaska's wilderness somewhere.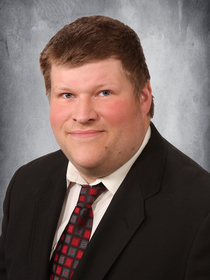 Bill Kinne grew up in upstate New York and in 2004 decided to pursue his dream of living in Alaska. With a pickup truck full of belongings, and a job waiting at Design Alaska, he made that journey and has called Fairbanks home ever since. 
Bill graduated from Alfred State College in New York with a BS degree in Surveying Engineering Technology, and became registered as a professional land surveyor in 2009. In 2016, Bill was promoted to Chief of Surveys at Design Alaska. He has extensive experience working on surveying projects throughout the state, from remote village school and infrastructure design surveys to large scale topographic surveys, subdivisions, and construction staking in urban environments.
Bill enjoys spending time with his wife and kids, and being outdoors as much as possible while pursuing his hobbies of hunting, fishing, and prospecting.
Kym Pihlaja graduated from the University of Alaska in 2000 with a degree in Office Management and Technology, and is currently a Certified Administrative Professional. She has been an Alaskan resident for over 30 years, and claims that she wouldn't live anywhere else. She enjoys getting out to her cabin at Birch Lake to canoe, play on Sea Doos, and generally just relax. If she is not at the lake, Kym can be found enjoying time with her family that consists of her husband Keith, her son, daughter, two granddaughters, two puppies and her Green Winged Macaw. Kym is highly involved with the International Association for Administrative Professionals (IAAP.) This involvement ensures that Design Alaska's administrative staff continues to be at the top of their field technologically, and educationally.
Kym is Design Alaska's, Office manager, H.R. manager, and supervisor of our admin staff.